Below we present a diagram illustrating the domain name lifecycle where you can follow consecutive phases and corresponding states of a domain name. A table, containing detailed description of domain names remaining in particular states, is located below the diagram.
You can check a current state of your domain name in the WHOIS database.
.pl domain name life cycle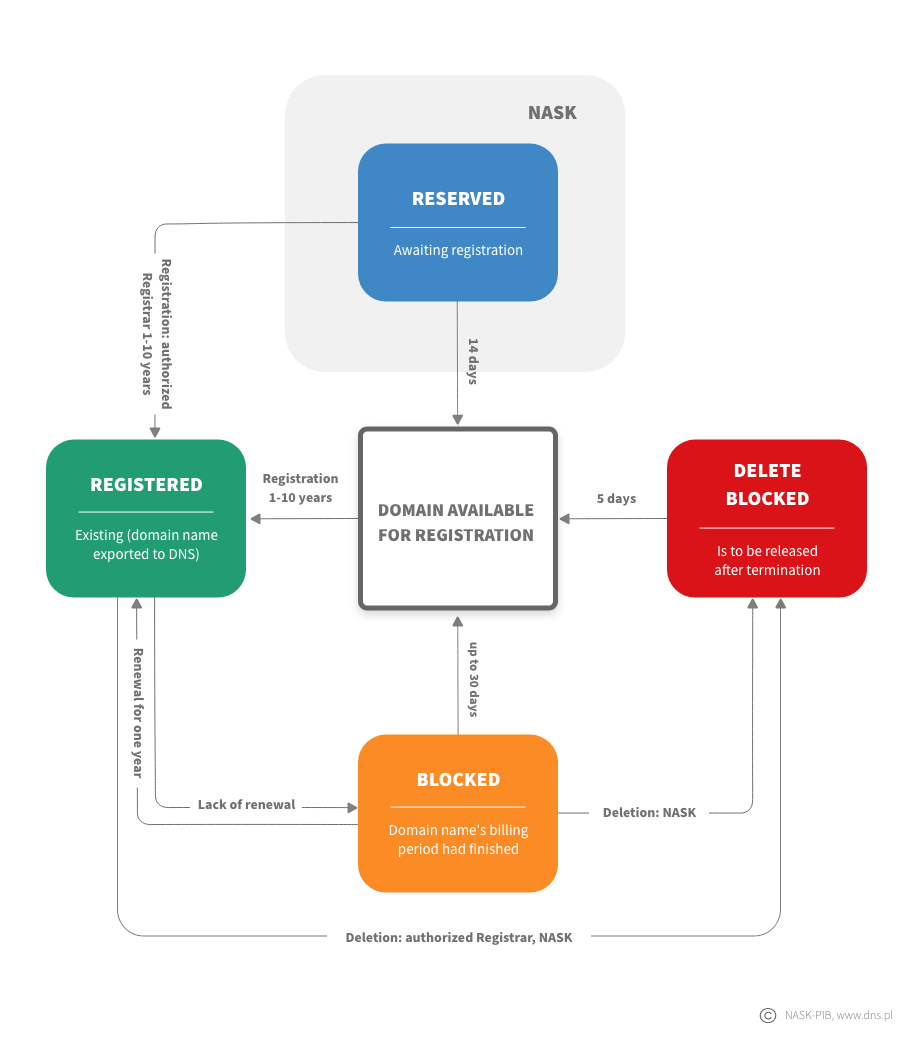 Permitted operations
Warning! Domain properties can be modified by imposing status on them. Domain-related statuses are not visible in the WHOIS database.
| Domain status | RESERVED | REGISTERED | BLOCKED | DELETE_BLOCKED |
| --- | --- | --- | --- | --- |
| Registration | allowed | not allowed | not allowed | not allowed |
| Renewal | not allowed | allowed | allowed | not allowed |
| Transfer to another registrar | not allowed | allowed | allowed | not allowed |
| Change of delegation | not allowed | allowed | not allowed | not allowed |
| Change of subscriber | not allowed | allowed | not allowed | not allowed |
| Resignation | not allowed | allowed | not allowed | not allowed |