ICANN training for Central Europe and the Baltics
ICANN training for Central Europe and the Baltics
In the first half of 2022, ICANN (Internet Corporation for Assigned Names and Numbers) is planning a series of webinars and online trainings aimed primarily at the Internet community in Central Europe and the Baltics. Participation in the trainings is free of charge and open to all interested parties. The trainings will be conducted on the Zoom platform.
Schedule of upcoming trainings:
3rd February: DNS 101
3rd March: ICANN's Technical Mission
21 April: Short Overview of Root Server History
19 May: DNS Ecosystem Security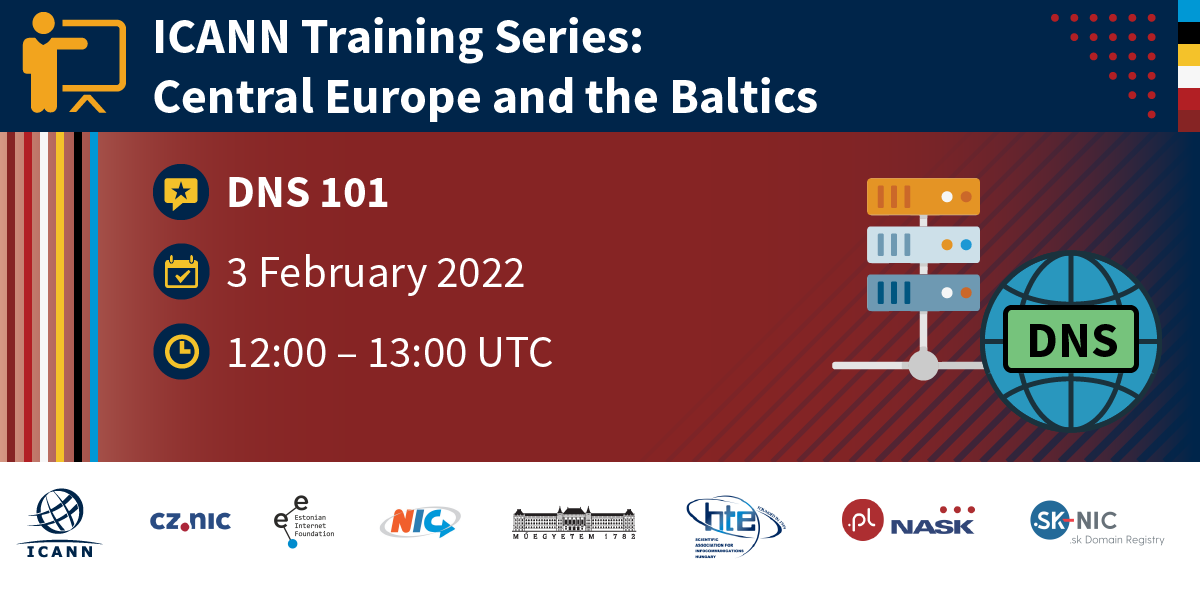 The first webinar "DNS 101" will be hosted by David Huberman. Information on the training presenter can be found on the ICANN website: https://www.icann.org/profiles/116347.
David Huberman will provide an overview of how the Domain Name System (DNS) works and how the various components of the DNS interact. The training will cover the following topics:
A Brief History of DNS
The Name Space, Delegation, Zones
Components for the DNS: Authoritative Servers, Resolvers (Stub & Recursives)
Root Server System 101
DNS Data: Zone Files, RR Types, Glue
DNS Security Overview
Registration: https://icann.zoom.us/webinar/register/WN_KPVS9VG8TyKXScuRmFNHqA
More info: https://features.icann.org/event/icann-organization/dns101-central-europe-and-baltics
We encourage you to register and attend the training.