Autumn webinar series for Central Europe & the Baltics
Autumn webinar series for Central Europe & the Baltics
On September 29, 2022, the webinar will be held to inaugurate the second, autumn edition of ICANN training courses for Central Europe and the Baltics. As in the previous edition, the trainings will be conducted on the ZOOM platform. Participation in the trainings is free of charge and open to all interested parties.
Schedule of upcoming webinars:
29 September 2022: Resolver usage in the EU*, hosted by Alain Durand, Principal Technologist ICANN, 30 mins
27 October 2022: DNSSEC 101, hosted by David Huberman, Technical Engagement Manager, ICANN, 1 hour.
24 November 2022: Challenges with Alternative Name Systems, hosted by Alain Durand, Principal Technologist ICANN, 45 mins.
15 December 2022: Interesting ICANN Internet measurement results – ITHI, DAAR, DNSTICR, co-chaired by Alain Durand, Principal Technologist ICANN and Siôn Lloyd, ICANN Lead Security, Stability & Resiliency Specialist, 1 hour.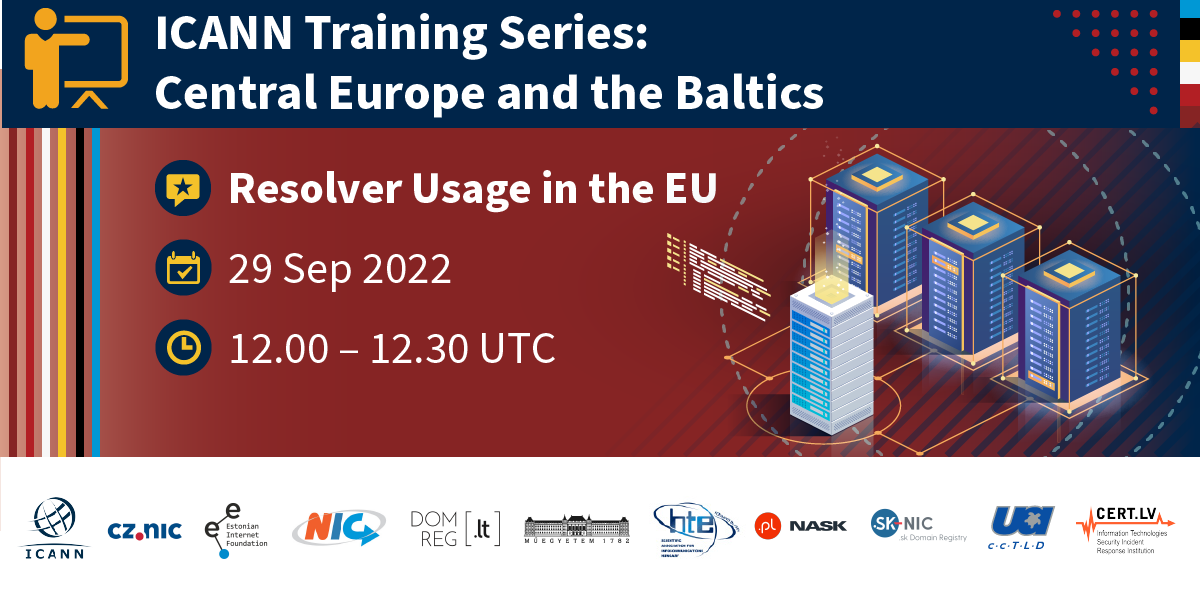 * Link to register for the first webinar, which starts at 14:00 (CEST) on 29 September 2022: https://features.icann.org/event/icann-organization/icann-training-series-central-european-and-baltic-region-dns-resolvers-used.
More information about the upcoming webinars can be found on the website: https://community.icann.org/display/GSECEB/Central+Europe+and+Baltics+Space.
We encourage you to register and attend the training.